Group Hit With COVID-Related Fraud Charges in Florida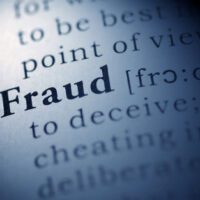 Nine Florida natives have been charged in a $24 million COVID-relief scheme to fraudulently obtain Paycheck Protection Program (PPP) loans from the Small Business Administration (SBA). Three were charged in federal court in Florida, and five were charged in federal court in Ohio.
All three of the individuals charged in Florida federal court are facing allegations of wire fraud, bank fraud, and conspiracy to commit wire fraud and bank fraud. The charges are the same for the individuals charged in Ohio.
According to the press release, the individuals allegedly agreed to file at least 90 applications for PPP loans in exchange for a portion of the loan money received.
The complaints allege that the defendants applied for loans using falsified documents for their own businesses, and then recruited others to allow them to file claims and receive portions of the proceeds. According to the Department of Justice at least $17.4 million was paid out on the applications out of the approximately $24 million requested.
The PPP was established through the federal CARES Act which was enacted in March 2020, and aimed to provide forgivable loans to small businesses if businesses used the money on payroll, rent, and other related expenses. According to the complaints, the fake businesses did not have legitimate employees or legitimate business addresses.
Charges Tagged as "Disaster Fraud"
The charges on the Justice Department's website are tagged as "disaster fraud," which is an umbrella term used to denote fraudulent activity surrounding disaster relief efforts. Such schemes are common after natural disasters such as hurricanes, with fraudsters seeking to take insurance money and federal government relief money.
The Government Accountability Office (GAO) has asked the SBA to turn over information in loan applications so the office can check for potential instances of fraud.
The federal government takes a strong stance against this type of fraud because often, as is the case with the CARES Act, Congress allocates a finite amount of relief money. This means money going to an individual who does not need it could mean money does not reach individuals that do need it.
Some news sources calculate that $26 billion of relief money will be lost to fraudulent applicants.
Other types of fraud related to COVID
Another type of fraud seen during COVID has been unemployment fraud, which can take many forms. Some fraudsters submit false documents to obtain benefits, some continue to collect benefits after becoming ineligible, and some intentionally fail to report wages when collecting benefits. Especially since so many have lost jobs due to closures caused by COVID, unemployment claims have soared and thus, unemployment fraud has, too.
Contact a South Florida federal criminal defense attorney experienced in fraud cases 
 There are many types of fraud charges including health care fraud, computer fraud, mail fraud, and the charges discussed above. Fraud is a federal crime usually prosecuted as a felony, and convictions carry serious consequences.  If you are facing fraud charges, contact an experienced Fort Lauderdale white collar crime attorney at the office of Bruce L. Udolf, P.A. to discuss your case. Call 954-309-0438 or fill out the online form today.
Resources:
politico.com/news/2020/06/25/paycheck-protection-program-fraud-339619
foxbusiness.com/money/cares-act-unemployment-benefit-fraud
justice.gov/opa/pr/nine-charged-24-million-covid-relief-fraud-scheme
https://www.bruceudolf.com/what-to-do-if-you-are-charged-with-health-care-fraud-in-florida/