Are All White Collar Crimes in Florida Prosecuted as Federal Offenses in Florida?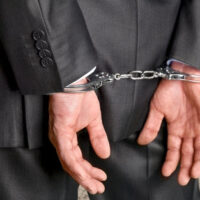 In theory, white collar crimes can occur at the state level, but most are prosecuted as federal offenses. The federal government has various agencies who investigate the crimes that fall under the category of "white-collar crimes." Since the federal agencies are the ones investigating them, they are usually prosecuted in a federal court. If you have been charged with an offense that is categorized as a white-collar crime, you need to contact an experienced Fort Lauderdale white collar crimes attorney.
What is the Definition of a White-Collar Crime?
The Federal Bureau of Investigation (FBI) defines white-collar crime as a wide range of frauds that are committed by government and/or business professionals. They can be characterized by traits like concealment, deceit, and a violation of trust. They do not necessarily involve the use of a threat of violence or physical force. Instead, the motivation behind a white-collar crime is financial. Someone may be looking to get a hold of money or to avoid losing any, or they may be trying to secure a business or personal advantage. 
Types of White-Collar Crimes
There are far too many white-collar crimes to list here. Some of the more common ones can include:
Money Laundering: This white-collar crime is when someone filters money that was illegally obtained through a number of transactions with the purpose of making the money "clean." Money laundering involves multiple steps, including depositing into a financial institution, separating the funds from their origin using layers of complex financial transactions, and then integrating cleaned money with other legal funds through selling or purchasing other assets.
Embezzlement: This crime involves taking money from someone who you owe some sort of duty to. One of the most common examples is when an employee embezzles money from the company they work for. This is usually accomplished by siphoning company funds into the employee's private account(s).
Securities Fraud: Securities fraud can take many forms. The one most people are familiar with is insider trading. This is when someone who has inside information about investment trades or a company uses that information in a manner that violates a duty. For example, someone has inside information about a company's upcoming earnings reports. He or she sells their stock shares now to avoid losing money once the earnings report is made public and stock prices begin to drop.
Tax Evasion: When someone attempts to avoid paying taxes they owe; it is classified as a white-collar crime. Tax evasion can be something as simple as filling out their forms with false information or an illegal property transfer to avoid paying taxes.
Contact a Florida White Collar Crimes Attorney
There are numerous other white collar crimes someone can be charged with, including insurance and mortgage fraud, Ponzi schemes, identity theft, and cybercrime. If you or a loved one has been charged with a white collar crime or another federal crime, don't attempt to defend yourself. Let an experienced Florida white collar crimes attorney defend you. Contact Bruce L. Udolf, P.A. to schedule an initial consultation.