Possible Defenses to Identity Theft Charges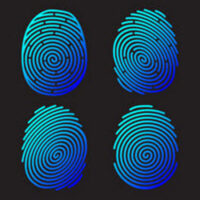 Identity theft is on the rise across the country. For that reason, authorities take arrests involving identity theft very seriously now. However, like all crimes, you are innocent until proven guilty. In some cases, there are no witnesses, which can make it harder for the prosecution to get a conviction. If you have been charged with the federal crime of identity theft in South Florida, there are possible defenses available.
To improve your chances of an acquittal, you need to retain a skilled Fort Lauderdale white collar crime attorney. The right attorney can help prepare the strongest defense possible for you.
Mistaken Identity
Mistaken identity is a good defense in identity theft cases as it may not have been you who committed the crime. It's possible that the police made a mistake in arresting you. A physical description is not possible given the lack of face-to-face interactions between an alleged offender and the victim. If you have a physical, or even a digital, alibi, it could help you get the prosecution to dismiss the case entirely.
Insufficient Evidence
Insufficient evidence is a common defense in many criminal defense cases, including identity theft. Despite the government trying to scare you into thinking they have a strong case, it's often just a scare tactic. Or, their information turns out to be unreliable. In order to prove your guilt, there must be clear and convincing evidence against you first.
Authorization
Another possible defense is when you believe you had permission to use the information or credit card. Perhaps your boss gave you their card in order to do a business errand. Later, you used it again based on what you perceived as additional instructions from them. Proving consent can be the legal shield you need to clear your name. This will take a little work to clear up in some instances. However, if you can prove you had consent, then there is a good chance that they may drop the charges.
Lack of Intent
In order to get a conviction for identity theft, the prosecution must prove that there was intent. If they are unable to meet the burden of proof for intent, your case will likely be dismissed. If you had no intention of stealing someone's identity and doing anything illegal, then there is no intent.
Improper Search
Many identity theft transactions happen online. This means that the prosecution is going to want to get a hold of your computer and other digital devices looking for evidence. Identity theft cases are not exempt from the 4th Amendment. This means that a law enforcement agency must get a proper warrant from a judge before they take any of your electronics or anything else you use.
Contact a Florida Identity Theft Attorney
Identity theft charges should be taken seriously. You should not rely on an assigned public defender or attempt to represent yourself. Some defendants make the mistake of assuming that it will be easy to get the charges dismissed, so they attempt to take on the prosecution alone. Retaining a skilled South Florida identity theft criminal defense attorney is important, and they can be the one thing standing between you and a criminal conviction.
If you need assistance defending yourself against an identity theft charge in Ft. Lauderdale, Miami, or West Palm Beach, contact Bruce L. Udolf, P.A. today to schedule an initial consultation.
https://www.bruceudolf.com/are-all-white-collar-crimes-in-florida-prosecuted-as-federal-offenses-in-florida/