Tips for Choosing the Right Florida Federal Criminal Defense Attorney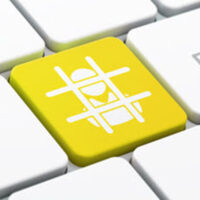 Choosing the right attorney for any type of case is crucial. However, it's even more critical to make the right choice when you are facing federal criminal charges. Being charged with a federal crime is a very serious matter and requires an attorney with specific legal experience. You want a Fort Lauderdale federal criminal crime attorney who has the expertise and legal expertise in federal law and procedures.
When you are meeting with prospective lawyers, it's important to have a list of questions and research completed to help you narrow down which attorney is right for you. To get you started, here are some helpful tips to remember before retaining a Florida federal crimes attorney.
Ask About Their Federal Trial Experience
While it's great if your prospective attorney has experience trying criminal cases at the state level, you want someone with actual courtroom experience at the federal level. Not all attorneys have the license to practice in federal court. They are separate court systems with different rules and procedures.
Having an attorney represent you who knows the ins and outs of the federal judicial system is crucial. Attorneys who regularly practice in federal court know the federal prosecutors and judges. This can go a long way in developing a trial strategy and predicting how they might rule on legal matters and what to expect from the prosecutor at trial.
Check the Attorney's Disciplinary Record
You should always take a look at the potential attorney's disciplinary record. Confirm they are admitted to the bar and have the right to practice in federal court. You can research their name for potential concerns and check their record with the bar association. Ask about client testimonials and/or prior case results. Some of this information may be available directly on the attorney's website as well. Look for sections like "Testimonials," or "Notable Case Results." These can give you some insight into the types of cases the attorney handles and what their trial record is like.
Verify the Attorney is the One Handling Your Case
Some people make the mistake of assuming the attorney they initially meet with is the one who will be handling their case from start to finish. Sometimes, the primary attorney might be busy, or you may have met with the senior attorney who plans to have a new attorney and a paralegal working on your case. If you want to know everyone who will be working on your case, it's ok to ask. Some criminal lawyers have a solo practice, but don't assume every firm is like that.
Ask About Communication and Accessibility
Find out how often your attorney expects to be in touch and how long they take to return emails, phone calls, etc. Communication is a vital part of any criminal case. You want someone who can be easily reachable and who returns client communications promptly.
Contact Bruce L. Udolf, P.A.
If you believe you are under investigation for a federal crime or have already been charged, it's important to speak with an attorney right away. Contact Bruce L. Udolf, P.A. today to schedule an initial consultation. We specialize in federal criminal matters throughout Southern Florida. Let us prepare a case evaluation and explain how we can prepare the strongest defense possible in your case.
https://www.bruceudolf.com/fighting-florida-public-corruption-charges/