Fighting Florida Public Corruption Charges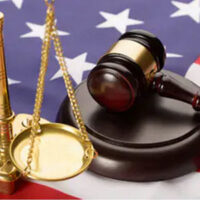 The term public corruption refers to any number of criminal acts committed by someone in a public office. These cases need to be handled with absolute professionalism and discretion. Any crime charged under public corruption is one that involves violating the public trust as well as that of individual citizens. Examples of public corruption can include numerous white-collar crimes like embezzlement or kickbacks.
Being accused of public corruption charges not only carries the risk of incarceration, but you could also lose your public service job and be banned from ever holding a public office again. Because of the high stakes and sensitive nature of these cases, choosing the right Florida federal criminal attorney is imperative.
Examples of Public Corruption Charges
Public corruption charges are typically handled at a federal level because the crimes usually affect public safety, the judicial system, politics, and more. Some charges include:
Money laundering
Embezzlement
Taking kickbacks
Fraud
Bribery
Extortion
Tampering with Evidence
When you retain an experienced Florida federal crimes attorney, they can help protect your rights and prepare the best defense possible. Don't let your political career come to a halt due to allegations of public corruption.
Defenses to Public Corruption Charges in Florida
Most public corruption charges are handled in federal court, although some state courts may also prosecute cases in certain circumstances. At Bruce L. Udolf, P.A., we have successfully defended many public corruption cases. Some examples include:
Reduced sentence for a Hollywood police officer who was charged with bribery. That is thanks to his assistance in related cases against him and his co-defendants in the Miami U.S. District Court.
Negotiated a minimal sentence for a former city council member accused of obtaining bribes in the form of home improvements from various contractors who had pending business before the public office. This matter was prosecuted at the state level in Broward County.
Obtained a dismissal of charges for a Miami Dade police detective who was accused of making false statements to a judicial officer in connection with applying for a search warrant. This case was handled in the Miami Dade Circuit Court.
When you need a defense of public corruption, we will use every tool at our disposal to defend you. The government has the burden to prove every allegation beyond a reasonable doubt. We will examine all evidence they have against you and find any potential weaknesses in their case. By exploiting those weaknesses, we can raise reasonable doubt.
In some cases, negotiating with prosecutors might have the necessary impact to either dismiss or reduce the charges rather than wait for your case to go to trial to poke holes in their case. Either way, an early investigation is vital in a situation like this. It would be best if you spoke to our office as soon as you suspect you are under investigation. Please do not wait until you are arrested and formally charged before contacting us.
Contact our Florida Federal Crimes Attorney Today
If you need assistance with a possible public corruption charge, don't wait. Contact a Fort Lauderdale federal criminal crime attorney at the office of Bruce L. Udolf, P.A. today to schedule an initial consultation.
https://www.bruceudolf.com/how-to-choose-a-federal-criminal-defense-attorney/