What to Tell a Loved One Who Has Been Arrested by Federal Agents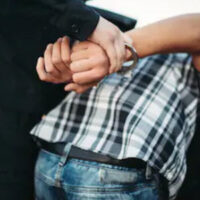 Most of the time, experienced federal defense lawyers are first contacted by loved ones of a defendant, not the defendant themselves. There are a number of reasons for this. For one, it can be very difficult to make informed decisions when being held in federal custody. A defendant will likely have only limited access to the outside world. For family and friends seeking the best representation possible, there can be a lot of misinformation and confusion. With that in mind, take a minute and consider some dos and don'ts when getting arrested by federal agents.
First, DO NOT Discuss Details of the Case 
First, if you have the opportunity to speak with your friend or family member who is sitting in custody, remember that all communications are likely going to be recorded. This includes jail calls, conversations at the jail, and even electronic messages sent by inmates (if applicable where you are). So, if he or she begins to discuss the facts of the case, immediately stop them and explain that you do not want to hurt them by having them get recorded talking about the case. Just explain that you are speaking with an attorney and will have more to discuss soon.
Second, DO NOT Answer Questions Without a Lawyer Present 
Some defendants think it's enough that they have hired an attorney. So, they then believe it is okay to answer questions. This is a strange and terrible idea. Having an attorney is only as effective as you let it be. If a defendant answers questions and speaks with federal agents, there is a very high probability that a confession or other incriminating information could be ascertained.
DO Schedule a One-on-One Meeting With the Attorney 
This is often difficult for family members, but the fact is that for a conversation to be fully privileged, it must only be between the client and attorney. If a defendant is sitting in jail, the authorities may not listen in on the attorney's conversation. However, according to the Florida Ethics Rules, if third-parties, such as you or other friends and family are present, then it is no longer a confidential meeting.
DO Raise Money for Bond if Possible
 Bond can be high in federal court. When first taken before the magistrate judge, bond will be determined. But in most federal cases involving felony charges, the magistrate will assess some amount of bond that must be posted in order to secure the defendant's release pending trial. Defending a criminal charge from the outside is much better than trying to do it from inside jail. A defendant on the outside can more effectively meet in the comfort of the attorney's private office, gather evidence and other documents, and use the phone freely to call and discuss the matter with friends and family, if directed by the attorney to do so. Basically, raising money for bond should always be a big priority, if it can be done. If not, focus on the defense.
Hiring a Skilled Criminal Defense Lawyer for Federal Court 
When a loved one is in custody of the feds, you do not want to take chances with inexperienced legal counsel. Now is the time to turn to an attorney who has decades of experience litigating in federal court. Call a Fort Lauderdale federal crimes attorney at the office of Bruce L. Udolf, P.A. today, and schedule a time to speak with an attorney about your loved one's case.