What to Expect the First Time You Are Arrested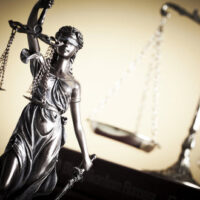 For those who have never been arrested or charged with a crime before, the first time can be terrifying. It is an enormous emotional and psychological trauma to be physically detained and held in custody of the government. Research from the University of California at Irvine suggests that an arrest can carry more than just social stigma; it can also take a toll on mental health. And with 12.2 million people being arrested per year in America, this can have a substantial impact on the mental health of the population as a whole. Having an experienced defense attorney on your side through the process can not only help you avoid prison, but it can also give you peace of mind and help you cope with the situation better.
Step 1 – The Arrest 
Under the U.S. Constitution, Americans have a right to be free from unlawful searches and seizures. This includes the right to be free from detention by the government. The only exception is when the government follows a set of specific rules. When arrested, the authorities are to use only the force necessary to detain you. Once detained, the police must read you your basic Miranda rights prior to an interrogation. However, they do not need to do so if there is no plan to interrogate you at the moment. If you voluntarily begin making confessions or other statements, they can all be used against you.
Step 2 – The Booking 
Once back at a detention facility or jail, an officer will have you change into a jail uniform. All of your personal effects will be logged and secured into a locker, and you will be searched for contraband. This is a very demoralizing and potentially dehumanizing event. You are made to strip naked, while people watch. Officers will have you perform a series of actions to determine if you are carrying anything on or inside of your body.
Step 3 – Court 
As soon as possible, you will be brought before a judge for a first advisement. This is where the judge tells you the charges, advises you of the sentencing range for the crime, and asks whether you have plans to hire an attorney. Ideally, you should already have a lawyer at your side for this part of the process.
In some cases, your case can be quickly resolved by your attorney negotiating with the prosecutor. Other times, there may need to be several court appearances, including motions to exclude evidence and other pretrial motion hearings. This is why it is helpful to work with a defense lawyer who previously worked as a federal prosecutor. It gives you an inside advantage into how the government views the case and what the government seeks to achieve. As one of the most experienced and dedicated Fort Lauderdale federal crimes attorneys, Bruce L. Udolf, P.A. stands ready to take on the most serious federal crimes. Give our office a call today to get the help you deserve.
Resource:
news.uci.edu/2017/08/25/being-arrested-takes-mental-health-toll-uci-researchers-find/#:~:text=%E2%80%9CArrested%20people%20face%20social%20stigma,conducted%20by%20the%20U.S.%20Bureau