How Federal Criminal Appeals Work in Florida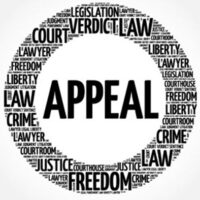 If you or a loved one were convicted of a federal offense in the United States District Court for the Southern District of Florida, you may have the legal right to file an appeal. Appeals are handled in Atlanta, at the 11th Circuit Court of Appeals. This court covers appeals for federal cases decided in Florida, Georgia, and Alabama. There is also a satellite office in Miami as well.
Finding the right Fort Lauderdale federal appeals attorney is imperative as you need someone with experience handling appeals like yours. When you retrain Bruce L. Udolf, P.A., you are getting the benefit of an appeals attorney who has worked in the appellate division of the U.S. Attorney's Office for the Southern District of Florida.
Who Can Appeal a Federal Criminal Conviction?
Some people do not realize that an appeal is not your second chance at a retrial and a chance to be found not guilty this time around. When someone files an appeal, it's because a serious error occurred during the original trial. This error put you in an unfair position and prejudiced the jury against you. Some of the more common allegations in a federal criminal appeal include:
It was a wrongful conviction;
There was evidence presented during your trial that should have been suppressed, or excluded;
The sentence handed down was too severe based on the circumstances of the case;
The sentence was incorrect or illegal.
What Happens in Cases Where Appeals are Successful?
There are multiple outcomes that can come from a federal appeal.  One option is for the appellate court to reverse or affirm the decision of the lower court. In the event your conviction is overturned, it means you are able to go free. If the appeal involves your sentence, the appellate court may issue an order to modify it. Another potential outcome is for the appellate court to remand your case back to the district court. This means the district court that originally tried your case will have to correct or adjust your sentence, or they may be ordered to conduct a new trial.
The Process of Filing a Federal Appeal
Once you have been convicted, you must file the notice of appeal in a timely manner, otherwise you may lose your right to do so. The appeals attorney you hire will complete a thorough review of your case, including reviewing the trial transcript. Your attorney is looking for any errors made during the trial that give you grounds for an appeal.
Your attorney will then prepare an appellate brief that outlines the mistakes that occurred during your trial and what steps are needed to correct them. Your brief is the key to whether or not your appeal will be successful. In some instances, the court will make a decision based solely on the information presented in the briefs, while other times they may call for oral arguments.
Contact a Fort Lauderdale Criminal Defense Appeals Attorney
If you were convicted of a federal crime in Florida, you need to contact a skilled Florida criminal defense appeals attorney right away. You may only have 14 days to file an appeal after the judgment is rendered. Contact Bruce L. Udolf, P.A. today to schedule an initial consultation. We have offices conveniently located in West Palm Beach, Fort Lauderdale, and Miami, so we can handle appeals throughout federal courts in the Southern District of Florida.