Common Types of Interstate Crimes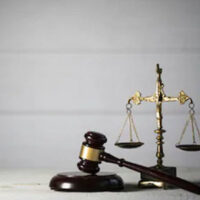 There are numerous types of crimes that can be charged as a federal offense. One of these categories involves interstate crimes. When a crime crosses state lines, it becomes a federal matter for prosecution. Federal cases are quite different than state ones, which is why you need a skilled attorney who is qualified to represent you in a federal court. Not all attorneys admitted to the bar can represent you in a federal court. If you have been arrested in Florida on a federal charge, you need an experienced Fort Lauderdale interstate crimes attorney.
In addition to crimes that involve crossing state lines, the U.S. Congress enacted a number of criminal laws relying on powers afforded under the U.S. Constitution's commerce clause. Under the commerce clause, Congress has the right to pass laws that affect interstate commerce.
Here's a look at some of the most common interstate crimes that could result in federal charges against you.
Human Trafficking
Human trafficking is a very serious offense and typically involves transporting someone across multiple state lines for labor services. This can be through coercion, force, or fraud, and may involve sex trafficking as well. The Mann Act, which is also called the White-Slave Traffic Act of 1910, is what outlaws someone from transporting a woman or underage girl across state lines for purposes that can be deemed immoral.
The crime of human trafficking is considered modern-day slavery and led to the government passing a Trafficking Victims Protection Act (TVPA). Those who assist with human trafficking in any way can also be fined.
Drug Trafficking
People are often surprised to find out that what they assumed might be a relatively minor Florida drug offense is actually a federal charge for drug trafficking. Trafficking drugs involves large quantities of illegal drugs, which often cross state borders. The definition under the law is rather broad, as you could be charged with drug trafficking for illegally manufacturing, distribution, dispensing, or importing/exporting controlled substances. Some cases involve crossing international borders, increasing the potential for more prison time. Beware of the fact that even the first conviction for drug trafficking can result in a lengthy double-digit prison sentence.
Kidnapping
You might assume kidnapping is a local matter, but not when it crosses state lines. You can be found guilty of the crime of kidnapping if you take someone against their will. Be advised that there is also such a thing as parental kidnapping in Florida. If a parent takes their child and doesn't have the legal right to do so, the other parent will alert authorities. Kidnapping is a serious offense and could result in a lengthy prison sentence.
Mail and Wire Fraud
Mail or wire fraud involves the use of wire communications or mail, which includes e-mail. It involves a scheme designed to intentionally defraud someone. Usually, the end game is to take their property or money. The fraud is carried out by material deception. Mail and wire fraud can also involve other federal crimes. For example, someone who uses email as part of a money laundering fraud scheme could be facing additional charges.
Contact a Florida interstate Crime Attorney
If you or a family member have been charged with an interstate crime, contact Bruce L. Udolf, P.A. today to schedule an initial consultation. Let our legal team discuss the charges with you and explain how best to proceed with your defense.