Does postponing federal jury trials due to COVID-19 violate the Sixth Amendment?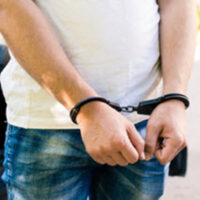 Unfortunately, there is no clear answer.
On August 11, 2020, the US District Court for the Southern District of Florida issued an order postponing federal jury trials until 2021.
The COVID-19 crisis has upended many aspects of our lives, and has affected the lives of criminal defendants in particular. Especially for defendants held in custody as opposed to being released or making bail, prolonging the wait for a jury trial can be stressful and downright unfair in some instances. In fact, some claim it is unconstitutional to delay jury trials due to COVID-19 based on the rights guaranteed by the Sixth Amendment to the Constitution.
The Sixth Amendment guarantees the rights of criminal defendants to "speedy and public" trials by jury when requested, and in some cases, automatically. The Southern District of Florida's order specifically acknowledges the right to a speedy trial is heightened when a defendant is detained. Defendants in this district can petition the court for an exception to the order, meaning their federal jury trial may proceed prior to 2021, but it is not expected that there will be many exceptions granted. Some are asking how this is not unconstitutional.
It's about balancing competing interests. 
One of the problems with the courts delaying jury trials is that they are doing so through blanket orders, rather than issuing delays on a case by case basis. Courts are relying on Title 18 of the US Statutory Code Section 3161(h)(7)(A) which states certain continuances can be issued if the action is in the public interest or the "ends of justice" are best served by the course of action at issue. Undoubtedly, judges are finding this provision to be their best bet when issuing blanket order, because there are so many interests at play here.
Jury trials are not conducive to what is considered proper social distancing, due to the number of individuals involved in every trial. Additionally, technology is not yet available which will ensure a virtual jury trial is fair to the defendant, because a lot can be lost when a jury is not in the same room with the evidence being presented.
However, defendants who are detained pending trial are often held in crowded prisons which can become hotspots for the virus. Many defendants simply cannot come up with the bail money to be released. Another issue is that even meeting with an attorney right now is difficult due to social distancing rules.
The courts are attempting to balance public health concerns with the potential to violate constitutional rights of defendants. This is unprecedented territory for the criminal justice system, and no side benefits when things grind to a halt. There are options for defendants awaiting trial, however.
What to know if you are awaiting a federal jury trial.
First and foremost, if you are awaiting a federal criminal trial, ensure you have experienced and effective representation. A federal criminal defense attorney can guide you through your options.
Filing a petition for release. Some defendants with underlying health conditions or non-violent charges are petitioning the courts for release until their trial date. Defendants can be monitored using ankle bracelets or other devices. Some state level courts are taking this step already.
Pre-trial hearings are still taking place.  While federal jury trials cannot be held virtually, yet, other hearings prior to trial are still being scheduled. Some are being held in person, but courts prefer to hold them virtually. 
Contact a South Florida federal criminal defense attorney
If you are awaiting federal trial or facing criminal charges, contact Fort Lauderdale federal crime attorney Bruce Udolf to discuss your options as trials are delayed. Your constitutional rights should not be put on hold because of COVID-19. Call 954-309-0438, fill out the online form, or chat with a representative online today.
Resources:
news.bloomberglaw.com/us-law-week/coronavirus-containment-collides-with-u-s-constitutional-rights
web.flsd.uscourts.gov/uploads/adminOrders/2020/2020-53.pdf
https://www.bruceudolf.com/what-makes-a-florida-crime-a-federal-offense/