When does a sex crime become federal?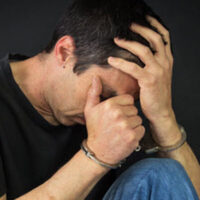 If you've ever heard people talk about being charged with federal crimes, it may seem as though it is more or less severe depending on whether it is brought under state or federal law. While many times severity is a factor, this is not always what distinguishes a local state crime from something brought in federal court.  Something can be quite severe and still be prosecuted under state law. Meanwhile, another crime can be relatively minor and become a federal matter to be prosecuted by the U.S. Attorney's Office. So, when does a sex crime become a federal case?
Types of Federal Sex Crimes 
First, there are a wide range of ways that you can be charged in federal court for committing a sex crime. Here are just a few examples:
Sexual assault of a child
Sexual exploitation of a child
Sexual abuse of a minor child or ward of the court
Trafficking and/or purchase and sale of children for sexual purposes
Possession and distribution of child pornography
Traveling between states to meet minors for sex
Traveling between states to obtain child pornography
Sex-based offenses committed on U.S. grounds, such as a military base, Native American tribal territories, or federal prisons and other government-owned institutions.
More than one sex offense
How Does Travel Affect Sex Crimes? 
A case may traditionally just be a state law issue involving sexual abuse of a minor, but if the offender travelled across state lines with the intent to do so, then the federal authorities may become involved. Likewise, most cases involving pornography, in particular distribution of such materials, tend to be brought by the federal government. This is because there is a much broader context. After all, electronic materials like digital videos and photographs, can be shared internationally. Most federal child pornography charges are covered under 18 U.S.C. 2251.
Federal Sentencing is Different 
Another big distinguishing characteristic of federal crimes is the fact that sentencing guidelines are different. Many states, including Florida, do not require convicted felons to serve their entire sentences. Some crimes may require a person to serve as little as 30-50% of their actual sentence, based on prison regulations and reforms that have been passed. However, a defendant who is sentenced to federal prison will be required to serve no less than 85% of that sentence before being eligible for parole. This can mean serving years longer than if convicted under state law.
Finally, consider that the U.S. Federal Bureau of Prisons does not care where the family and loved ones of a convicted inmate may live. Placement is made based on the needs and discretion of the prison system. Therefore, an inmate may be placed thousands of miles from home, where visitation with loved ones may be impossible until after release.
Get Help Early and Avoid Big Mistakes 
Federal courts are sticklers for procedure, and federal judges will hold defendants to those rules even when they are not represented by an attorney. In short, there is little room for error when your whole life is on the line. Only an experienced Fort Lauderdale federal crime attorney can offer you the support and knowledge that you need in order to make the best choices about your defense. If you are facing federal charges in south Florida, call and speak with a former federal prosecutor at the office of Bruce L. Udolf, P.A. Nothing can bring peace of mind like knowing you have the trusted and skilled guidance of one of the state's best criminal defense lawyers on your side.
Resource:
justice.gov/criminal-ceos/citizens-guide-us-federal-law-child-pornography