Cannabis in Federal Court Today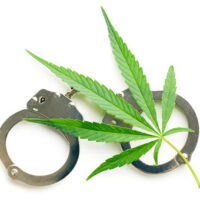 By now, most people are well aware that cannabis has been legalized for medical use in many parts of the country, and indeed for personal recreational use in a number of states. Currently, Florida law still prohibits the use or possession of cannabis. However, things are changing quickly nationwide, as negative sentiments ease and the stigma associated with cannabis use declines. Nevertheless, Florida's laws are often relaxed in some places when it comes to minor possession cases. This is not the case in federal court. If you are facing federal drug charges – even for cannabis – you deserve the best and most dedicated legal representation you can find. To better understand the state of cannabis laws in federal court today, there are several issues to consider.
State Law Irrelevant 
It is entirely irrelevant that you are in a state that may consider cannabis legal for personal recreational use and/or medical use. In Florida, minor possession of up to 20 grams is a misdemeanor, which is technically punishable by up to a year in jail. For first offenses, it rarely comes to that. However, it is worth noting that a criminal conviction of any level or severity can have a massive impact on your economic future. Nevertheless, many people traveling to or from Florida may have misunderstandings or confusion about the differences from one state's laws to another. If you are charged in federal court, it will not matter what the law was in your state.
Why You May Get Charged in Federal Court Despite Legalization in Your State 
There are a wide range of reasons why you could possibly get charged with a federal cannabis charge, even if your home state has legalized the drug. Here are a few:
You are in possession or using the drug on federal property, such as a post office, VA hospital, or national park.
You transported it across state lines.
You possess enough of it to suggest you intend to sell or distribute it in some way.
You commit some other federal crime while in possession of cannabis.
Medical Use vs. Recreational Use 
People often get confused about recreational use as well, thinking that simply having a prescription from a physician is enough. It is not. Amendment 2 passed in Florida on November 8, 2016, and since that time it has been legal for medicinal use only. The current law, FLA STAT 381.986, is lengthy, in-depth, and remarkably complex. There are a number of requirements before you can legally possess or use the drug. A few restrictions are as follows:
You must have a qualifying diagnosis from a licensed healthcare professional.
You must receive a written prescription
You must obtain a medical cannabis card.
Your physician's appointment must be in-person and with a physician who is certified by the state to perform the exam and issue a prescription for cannabis.
Even once you receive a cannabis card in Florida, you are not permitted to drive under the influence, transport across state lines to a different jurisdiction, or use in public places. Keep in mind that you can concurrently (at the same time) be charged in both state and federal court for the same offense. So, if you are facing cannabis charges and need skilled legal representation, contact a Fort Lauderdale federal crimes attorney at the office of Bruce L. Udolf, PA today for a private consultation to discuss your case.