What Should You Do if You're Under Federal Investigation?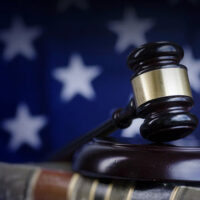 In most federal cases, there will be an extensive federal investigation before you are arrested or indicted. The criminal investigation is typically the first stage of a federal case. Initial reports that tip the government off to a crime could come from a victim, a witness, or someone else. When the federal government launches an investigation, it's to determine whether or not a federal crime was committed and who the offender is.
State-level police detectives do not investigate federal cases. Instead, you are looking at high-power government agencies with extensive resources and budgets. Examples include the Federal Bureau of Investigations (FBI), the Internal Revenue Service (IRS), or the Drug Enforcement Administration (DEA).
Retain a Florida Federal Criminal Defense Lawyer
If you suspect you are under investigation by the federal government, it's crucial to contact a skilled Florida federal criminal defense attorney right away. At Bruce L. Udolf, P.A., we specialize in federal criminal matters. We understand what is at stake and how the federal government system works. Let us help prepare the best defense possible and work toward getting the charges reduced or even dismissed.
Even though you may be under investigation, you still have your constitutional rights. Retaining an experienced attorney can help protect these legal rights. We can walk you through what to do if federal agents show up at your work or home and want to talk to you.
Do Not Speak to Law Enforcement
When you retain an attorney, they will tell you not to speak with law enforcement. If you haven't retained counsel yet, it's imperative you remain silent and keep from saying anything to a government agent or a police officer that could be used against you. The agents may try to tell you that it's ok to talk to them and act like they are on your side. They are not. It's their job to use their expertise to get you to incriminate yourself while asking seemingly innocent questions.
Do Not Destroy Anything
Understandably, you may be nervous if you suspect you are under investigation. Do not make matters worse by destroying something that you think could be used against you. That will only make you look guilty. When you have an attorney, your attorney will walk you through everything and make sure you don't do anything that could jeopardize your defense, like destroying documentation that may or may not be related to the potential case against you.
Some people get so nervous they do harmful things like reaching out to a potential witness to find out what's going on. Even if you don't say anything wrong, you could add obstruction of justice or witness tampering to your list of charges.
Contact a Federal Crimes Attorney in Florida
As soon as you suspect you are under investigation by the federal government, it would be best if you spoke with an attorney sooner rather than later. Contact a Fort Lauderdale federal crimes attorney at the office of Bruce L. Udolf, P.A. today to schedule an initial consultation. Let us help protect your rights. In some cases, we may be able to get the investigation against you dropped before charges are even filed. That is why it's so important you contact us right away.
https://www.bruceudolf.com/6-important-defenses-to-consider-in-a-florida-federal-drug-case/