Should I Ever Waive Arraignment or Preliminary Hearing?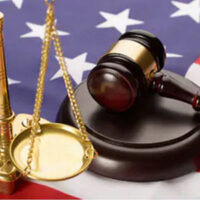 Perhaps you have been arrested and charged with a crime in federal court, or someone close to you is sitting in federal custody, awaiting a court date. These early days are crucial to the defense of the case. At Bruce L. Udolf, P.A., our clients are represented by a lifelong career federal prosecutor and talented defense attorney. Perhaps one of the most commonly asked questions we get pertains to when and whether it is appropriate to waive a preliminary hearing or arraignment. The short answer, as with most things in the law, is it depends. To better make that decision, consider what these procedures are.
The Arraignment 
In federal court, just as in state court, the arraignment is when the judge reads off the official charges, explains the potential sentencing range that could be imposed if the defendant is found guilty, and where the judge seeks to know how the defendant pleads. This is a formal process, but it is not always necessary.
When to Waive Arraignment 
If you are represented by a competent attorney who practices in the area of criminal defense at issue, then you really do not need to be formally arraigned. A good lawyer can skillfully explain the charges and help you understand your potential exposure if convicted.
When Not to Waive Arraignment 
If you are not yet represented by counsel or feel as though you do not understand your attorney's explanation, it can be somewhat helpful to hear the judge read out the charges. But just keep in mind that the judge cannot and should not give you legal advice. There is also some benefit to proceeding with a formal arraignment. This is because there are rare times when a court may make an error and mis-advise a defendant of sentencing ranges or make other technical errors that could set up a potential appeal later. The more serious the offense and higher the likelihood that appeals will follow, the more likely one may wish to just allow formal arraignment.
The Preliminary Hearing 
Under Federal Rule 5.1, a preliminary hearing is basically a probable cause determination, where the court must decide if law enforcement had the right to make a lawful arrest. In other words, was there sufficient probable cause to believe a crime was committed? It is a very low threshold and minimal burden of proof. The government usually succeeds on these hearings. But this is not the trial.
When to Waive Preliminary Hearing 
It is generally only a good idea to waive the preliminary hearing if there are ongoing negotiations, and the U.S. Attorney has made an offer which may be contingent upon your waiver. For instance, the government's attorney may agree to reduce your bond dramatically in exchange for you waiving the preliminary hearing. This is one of only a few narrow reasons to give up the chance of fighting probable cause.
When Not to Waive Preliminary Hearing 
The fact is that if you win at the preliminary hearing, the case is dismissed. So, in most cases, you should fight it. However, in most federal cases of any significance, the government will have already taken the matter to a grand jury and sought an indictment. This is where you and your attorney are not present, but a small group of lay people are chosen to hear limited facts from law enforcement and prosecutors. They decide whether there is enough information to suggest that a crime may have happened and that your arrest was justified. When an indictment is returned, there is no preliminary hearing. Therefore, you do not always have the chance to fight probable cause.
Success Requires Experience
With decades of trial experience in federal court, Fort Lauderdale federal crime lawyer Bruce L. Udolf is a litigator with the skill and experience to fight even the toughest federal charges. If you are facing a lengthy prison sentence or serious charges that could land you in prison for years, you want the best representation you can get. Call or visit us online to speak with Bruce L. Udolf, P.A. today.
Resource:
justice.gov/archives/jm/criminal-resource-manual-221-sufficiency
https://www.bruceudolf.com/how-to-secure-your-release-from-custody-pending-trial-in-federal-court/