What if the Florida Police Don't Read Me My Rights?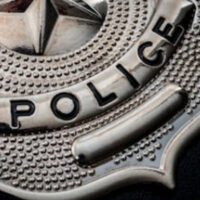 Almost everyone has seen a television crime show where the suspect is arrested, and he is immediately read his rights. It always starts with, "You have the right to remain silent." Collectively, these rights are known as Miranda Rights, or a Miranda Warning. There is often an assumption that if someone is not read their rights immediately upon arrest, they may be able to get off on any criminal wrongdoing they are accused of.
However, that is not necessarily what happens. If the police fail to read someone their rights, what can happen is that any evidence obtained prior to the rights being read might be inadmissible at trial. If you have questions about whether or not your rights were violated in a federal criminal arrest, you need to speak to a knowledgeable Florida federal crime attorney. 
What Are Your Miranda Rights?
The name comes from a US Supreme Court case, Miranda v. Arizona. In this case, the justices held that someone needs to be told of their right against self-incrimination and the right to legal counsel prior to starting a formal interrogation. These rights are granted in the Fifth Amendment to the United States Constitution. The exact words of the Miranda Warning do not necessarily have to be read, provided the general rights are covered.
The police technically only have to read you your Miranda Rights under the following two conditions. First, you must have been arrested or are currently in custody. Second, the police must plan to question you with the intention of using your responses in court later on. If the police do not plan to question you, or don't want to preserve your responses for court, then there is no need for a formal Miranda Warning.
Should you Talk to the Police?
The only words you should utter to the police after being arrested are that you want a lawyer. Do not assume that if you speak freely before you've been read your rights that they won't try to find a way to use your words against you. Remember, people who are not police do not have to give you legal warnings. This could be a security guard, a probation officer, etc. This is why it's so important you watch what you say, assert your right to an attorney, and then contact a Florida criminal defense attorney.
If you blurt something out before you are under arrest, it could still be used against you. This is the case even if you are arrested later. Imagine you are stopped on the street and you state something, but you have not been arrested or placed in custody. The admission you made prior to being arrested is something the police can use against you. This is one reason why it's so important to not say anything and not to rely on the fact that something was said prior to an officer reading you your rights.
Contact a Florida Federal Crimes Attorney Today
If you need assistance after being arrested for a federal crime in Florida, you need to contact a Fort Lauderdale federal crime attorney at the office of Bruce L. Udolf, P.A. today to schedule an initial consultation. Let our criminal defense team evaluate your case and provide you with legal advice on the best way to proceed.
https://www.bruceudolf.com/are-there-legal-consequences-to-waiving-extradition/