Bruce Udolf Quoted In USA TODAY – Trump's Unrestrained Full Partner? Attorney General William Barr Echoes President in Slamming DOJ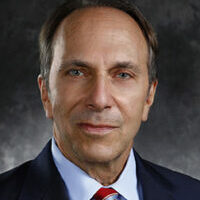 Analysis: The attorney general's attacks sparked backlash from prosecutors, threatening to further tear at the core of the Department of Justice
For much of his presidency, Donald Trump has cast the Justice Department as the enemy within.
He has regularly called out federal prosecutors and FBI agents as traitors — or worse. That scorched-earth campaign has now been joined by an increasingly unrestrained full partner in the attorney general.
Rather than defend the cadre of career lawyers and investigators under his command, William Barr launched an extraordinary public rebuke late Wednesday night that drew parallels to the recriminations leveled against the institution by his boss, the president.
In a speech at a local college, marking a celebration of the Constitution, Barr alternately referred to some of his own prosecutors as petulant pre-schoolers and "headhunters," fixated on taking out political targets while bristling under the supervision of political appointees.
To read full article – click here