The 5 Most Common Federal Crimes for Everyday Citizens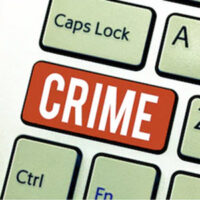 When most everyday folks think about federal crimes, they tend to think of the high-profile white-collar crimes, typically committed by wealthy and elite millionaires. But the truth is, the cast majority of people serving time in federal prisons are not there on high-profile cases. Instead, they are often ordinary citizens who got caught up in a bad situation. Experienced federal criminal defense lawyers understand just how intimidating the federal court system can be, especially if it's your first time dealing with a criminal charge. With this in mind, consider the 5 most common federal crimes that everyday citizens get charged with.
#1 – Immigration
You probably wouldn't expect it, but immigration remains the most common federal crime charged by the U.S. Attorney every year. According to statistics from the 2018 fiscal year 2018, the U.S. Sentencing Commission keeps track of federal convictions and charges. According to their report, released in June 2019, immigration crimes make up 34.4% of all federal crimes.
#2 – Drug Crimes 
While this is a broad category, the fact is drugs accounted for 28.1% of all federal charges brought against defendants in 2018. This includes everything from possession to delivery and trafficking. In the federal court system, even minor possession of drugs can become a federal offense if it is committed on federal property or if there is transportation across state lines.
#3 – Firearms 
The third most common category of federal crimes involves guns. Because there is an entire federal agency devoted to tracking down illegal arms dealing and firearms crimes, this should come as little surprise. The Bureau of Alcohol Tobacco and Firearms (ATF) arrests. With more than 2,500 agents, the ATF brought over 7,000 cases to prosecution in 2019 alone.
#4 – Fraud/Theft/Embezzlement 
This category of crimes includes everything from employees who conspire to defraud and steal from national corporations to people engaged in illegal scams that may be done online or across state borders.
#5 – Sex Crimes 
Though the report separately classifies child pornography and sexual abuse, there is another category for "other crimes" which makes up 9.2% of all crimes. Many of these are sex-related crimes as well. Sex crimes in general account for a significant portion of federal indictments, roughly 3-5%.
Defending a Federal Indictment 
If you or someone you know has been indicted on federal charges, this means that a grand jury has convened and found that there is sufficient evidence to show probable cause for the arrest and subsequent charges. This does not mean the defendant is guilty of the crime, but rather, that the evidence is sufficient to warrant an arrest and charges being brought. Nevertheless, this can result in being held on charges with high bond amounts. The sooner a federal defense lawyer gets involved, the sooner you may be able to fight to reduce the bond amount and secure a release from custody. Likewise, it is always best to work with an attorney who has previously worked in the federal criminal justice system.
Fort Lauderdale federal crime attorney Bruce L. Udolf is a former federal prosecutor with a long and distinguished career in government. Do not trust your freedom and good name to just any attorney. Call Bruce L. Udolf, P.A. today to schedule a meeting today.
Resource:
ussc.gov/sites/default/files/pdf/research-and-publications/research-publications/2019/FY18_Overview_Federal_Criminal_Cases.pdf
https://www.bruceudolf.com/federal-probation-and-cannabis-crimes/