South Florida Federal Criminal Defense Attorney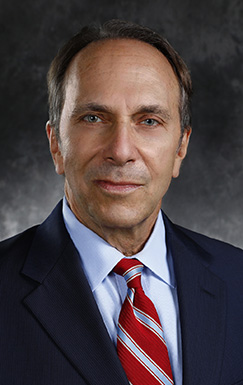 Bruce L. Udolf
Bruce L. Udolf is the founder and principal attorney at Bruce L. Udolf, P.A., a South Florida criminal defense law firm focusing on white-collar and federal criminal law in Fort Lauderdale, Miami and West Palm Beach. Bruce brings more than 40 years of experience as a white-collar criminal trial lawyer to every case he handles and is devoted to achieving the best outcome for every client.
Distinguished prosecutorial career
Bruce earned his law degree at Emory Law School in 1979. After serving a judicial clerkship, he began working as an Assistant District Attorney for the Northeastern Judicial Circuit of Georgia. In 1982, Bruce was elected District Attorney of that circuit.
In 1987, Bruce joined the U.S. Attorney's Office for the Southern District of Florida, working in the office's sections on major crimes, narcotics and appeals. He became Chief of the office's Public Integrity/Corruption section in 1992 and, for the next 5 years, he prosecuted and supervised some of the most significant corruption cases in the nation.  In 1997, he was tapped as Associate Independent Counsel in the Whitewater investigation.
During his years at the DOJ, Bruce received multiple Outstanding Achievement Awards from the Department, as well as commendations from the United States Customs Service, Office of Internal Affairs, the Drug Enforcement Administration Office of Professional Responsibility, the Bureau of Alcohol, Tobacco and Firearms and, in 1992 and 1994, from the Director of the FBI.  In 1996, he was honored by colleagues with the Assistant U.S. Attorneys Association Award for his career achievements.
Bruce is a past President of the Federal Bar Association (Broward Chapter) and member of the FBA (National) Government Relations Committee.  He is also a past President of the Assistant U.S. Attorneys Association, Southern District of Florida.
Equally distinguished in federal criminal defense
Bruce entered private practice in 1998 and formed his own firm in 2010, earning numerous accolades as a criminal defense lawyer. He has been rated AV Preeminent by Martindale-Hubbell for over ten years, the highest rating for legal ability and ethics as evaluated by his peers. He has also been named to the tier one ranking of U.S. News and World Report's Best Lawyer listings in the White-Collar and Non-White Collar Criminal Defense category. For four consecutive years, in 2016, 2017, 2018, and 2019 Bruce was named Lawyer of the Year in the area of Criminal and White-Collar Criminal Defense in Fort Lauderdale by Best Lawyers in America. He was also named Lawyer of the Year for Criminal Defense and General Practice in Fort Lauderdale for 2021 by Best Lawyers in America. He was included by The National Trial Lawyers in the Top 100 Lawyers for Criminal Defense in 2016 and has been listed in Chambers USA, America's Leading Lawyers for Business. He has been listed in Super Lawyers each year since 2010 and was recognized as a Lifetime Achiever in Marquis Who's Who in America. Bruce is a fellow of the Litigation Counsel of America, the Trial Lawyer Honorary Society; the American Bar Association Foundation and; the Florida Bar Foundation. He is a Director and Life Member of the National Association of Criminal Defense Lawyers.
A frequent author and speaker, Bruce has written and lectured extensively on numerous topics, including legal ethics and professionalism, and has been sought after as a speaker at legal conferences and symposia throughout the U.S. and abroad. Since 1987, he has taught at Emory University School of Law's Trial Tactics program. He has also co-chaired the Criminal Justice Ethics Symposia co-sponsored by the ABA and the University of Miami Law School since 2002.
Recognized as a creative and fearless advocate for his clients
Over the years, Bruce has defended numerous clients in high-profile, complex cases. In 2002, he successfully defended a former FBI agent charged with multiple counts of vehicular homicide and DUI manslaughter based on an interstate crash allegedly caused by the defendant driving the wrong way on I-95 in South Florida. In a case of first impression in Florida, he convinced the court to suppress statements made by his client to, and secretly recorded by, investigators at a time the prosecution knew that the defendant was represented by counsel. Bruce was also able to establish in that case that investigators had deliberately hidden evidence which proved that it was the victims' vehicle, not the defendant's, that was headed the wrong way on the highway. The case, which resulted in acquittals on all of the homicide charges, captured national attention and was featured on Dateline NBC.
Recently, in December, 2017, Bruce achieved an acquittal for his client, a former president of a South American soccer federation in the so-called "FIFA-gate" case prosecuted in federal district court in Brooklyn, after a two-month trial – the only one of 41 defendants to have been found not guilty in connection with that case.
Federal Criminal Defense Lawyer Fort Lauderdale, Miami & West Palm Beach
The law office of Bruce L. Udolf handles white collar criminal cases and federal drug charges in Fort Lauderdale, Miami and West Palm Beach. You may contact Bruce online or by calling 954-309-0438.